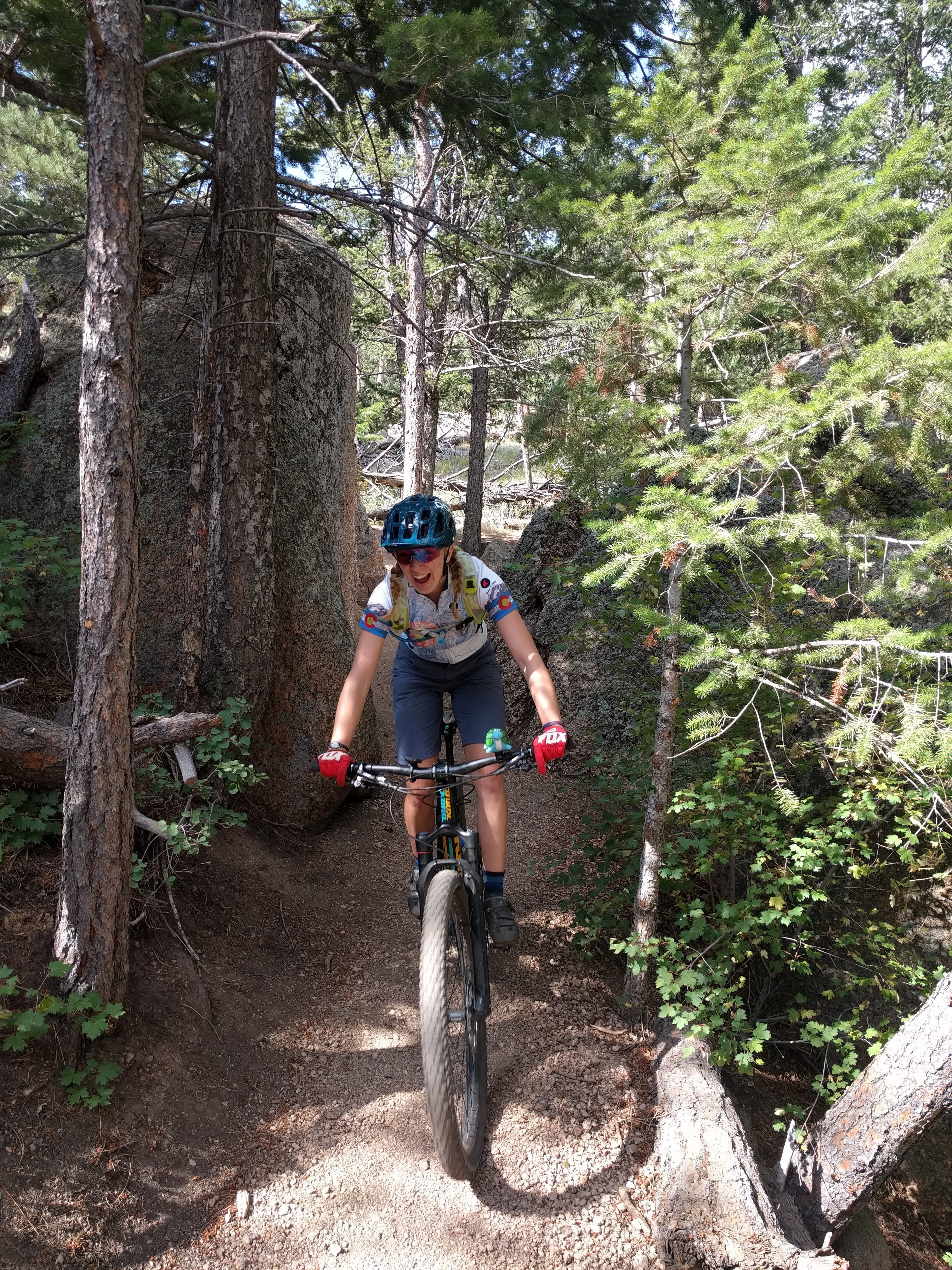 NCGR would like to welcome its newest member Palmer Bassett. Palmer is an enthusiastic mountain biker,
cyclocross racer, and road/gravel rider. Palmer grew up in Fort Collins
doing all things outdoors, but did not get involved in mountain biking
or cross racing until the start of her college years (now about 3 years
ago). Palmer is a biology and math double major at a small liberal arts
college in Portland, OR — Lewis and Clark College, she is also the
leader of the 10-people-on-a-good-day cycling team/club for the
college which is incredibly fun. These past few semesters due to the
pandemic she has been studying remotely in Vermont and Idaho,
and riding or dropping the knee in the backcountry whenever she can.